HOME

Corporate News

Analyze the purchasing skills of household dehumidifiers [Detailed introduction]
Analyze the purchasing skills of household dehumidifiers [Detailed introduction]

2022-11-04
Analyze the purchasing skills of household dehumidifiers [Detailed introduction]
1、Look at the area used
Firstly, estimate the corresponding dehumidification capacity according to the area of the main rooms where dehumidifiers are used. Generally, it can be estimated as 0.6m²/D dehumidification capacity. Moreover, the detailed parameters of the dehumidifier also have reference to the use area. Of course, it also depends on the actual situation of the space, such as the space pattern, the degree of openness, the intensity of solar radiation, ventilation, the number of people, and so on. If the space used is connected with other places, or the space with strong solar radiation, a dehumidifier with large cooling capacity should be appropriately purchased.
Wintek 20L/D Dehumidifier is suitable for 430.56 sq ft. with sleep mode.
2、 See the place of use
The size of the water tank depends on the site. The use space of household dehumidifier is generally the bedroom, living room, kitchen and toilet. The toilet is very convenient for drainage. The dehumidifiers now give away hoses. The kitchen can put the dehumidifier on the counter to drain water. However, there is no water in the bedroom and living room. If this is the main use space, you must choose a large capacity water tank to avoid pouring water when the water is full in the middle of the night, so that the dehumidifier can continue to work.
Wintek dehumidifier is equipped with 4L large capacity water tank and external drainage pipe. Automatic drainage, save the trouble of frequent water pouring, and make your sleep more reliable at night.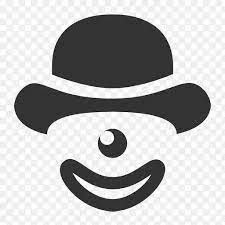 3、 Look at the price
The difference of compressor and humidity sensor module of dehumidifier results in the difference of price. If the budget is sufficient, the good compressor and humidity sensor module will not only have a long service life, but also have better humidity control. Wintek dehumidifier is a good helper for your home.Wintek dehumidifier has a high cost performance ratio.
4、 See other functions
In addition to the main functions, some dehumidifiers also have some additional functions, such as negative ions, ozone, dust removal, etc. They are purchased on demand and do not need many functions. For those who are sensitive to noise, if you want to use the dehumidifier in the bedroom for 24 hours, choose the ultra quiet machine; For those sensitive to air, dehumidifiers with negative ion function or dust removal function can be selected.
1. High-efficiency Dehumidification
2. Low Noise < 35db
3. Compact Handle Design, Easy to Move, Comfortable Hand Feeling
4. Unique original design, professional artificial design
5. Unique removable water tank, convenient for us to add water at any time
Wintek is the best choice with good features!
The above is the knowledge about home dehumidifier selection and purchase skills shared for you, and hope it will be helpful to you.