What is the best placement of the humidifier

2022-11-18
What is the best placement of the humidifier?
1.Placement height.
First of all, do not put the desktop humidifier on the ground. At least 50 cm above the ground, preferably at a height of 1 m, so that there will be no water around the humidifier, and the water vapor will be evenly distributed in the air.
Or buy Wintek 9L water humidifier, the product height is 72cm, which is the most suitable height for household humidifiers.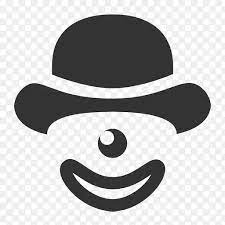 2. The surface under the humidifier must be flat. The machine shall not have a slope, and the humidifier shall not be placed in a position easy to reverse. The power cord of the machine shall not be exposed in places where it is easy to trip.
3. In order to avoid mildew caused by excessive water vapor floating on the wall, the humidifier should be kept at least 30cm away from the nearest wall.
Wintek 9L humidifier has a 15 degree inclined fog outlet, so there is no need to worry about the wall mildew caused by the product moisture.
4.Consider the good place of the humidifier and the direction of the water vapor. Do not let water vapor contact books, office documents and equipment, as well as furniture, especially fabric furniture.
5. Heat sinks and fresh air fans are not good neighbors of humidifiers. The radiator can easily reduce the relative humidity of the air, so the humidifier will have less effect. If the fresh air fan is too close to the humidifier, condensate may appear on the machine.
6. If you have children or pets at home, you need to put the desktop humidifier out of their reach, for example, on a cabinet, or on a bookshelf out of their reach. This is safer for children and pets. The humidifier will not fall on the floor and the water will not splash into the room.
7. Do not move the humidifier that is running. Cut off the power and move again. If the humidifier falls off, please unplug the power supply and allow the machine to dry completely before starting the machine.
8. Don't put the humidifier at the bedside. In this way, the moisture will blow to the human head, and excessive moisture will cause headaches.
9. The humidifier shall have hidden power cord to ensure the safety of product users.